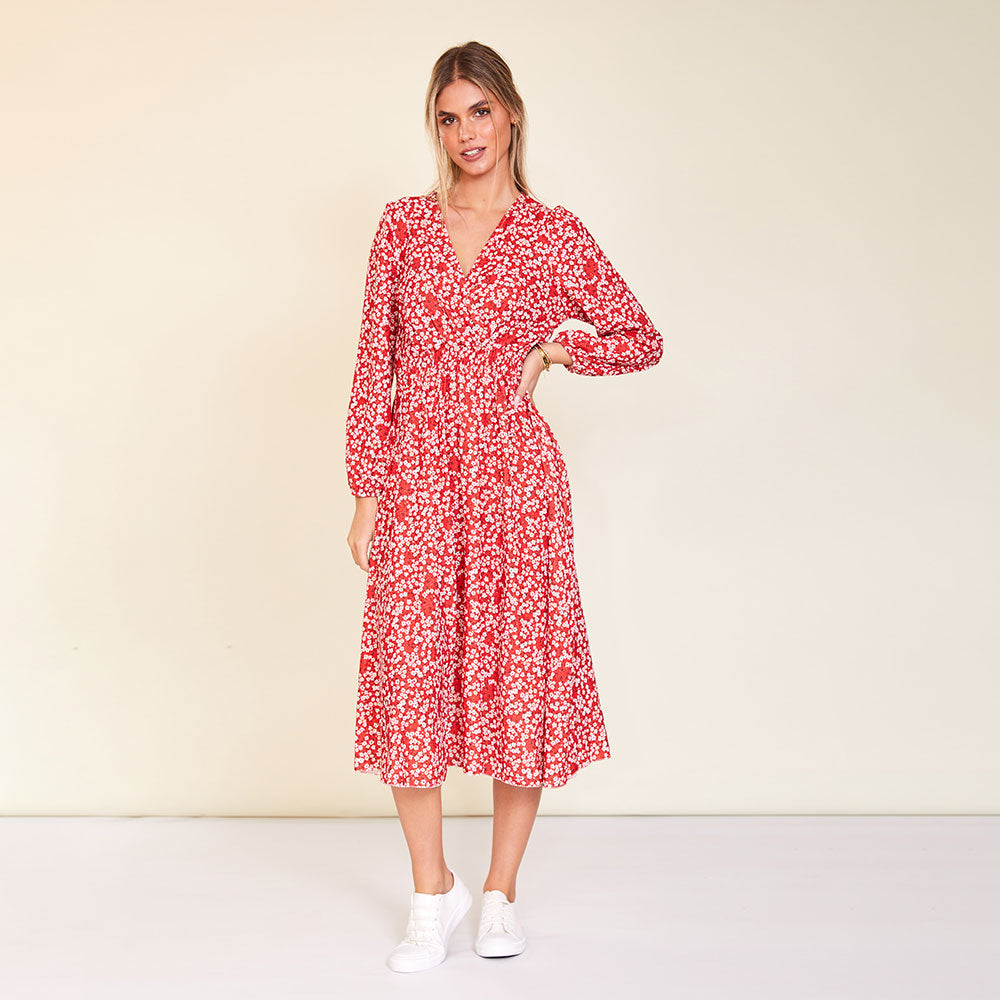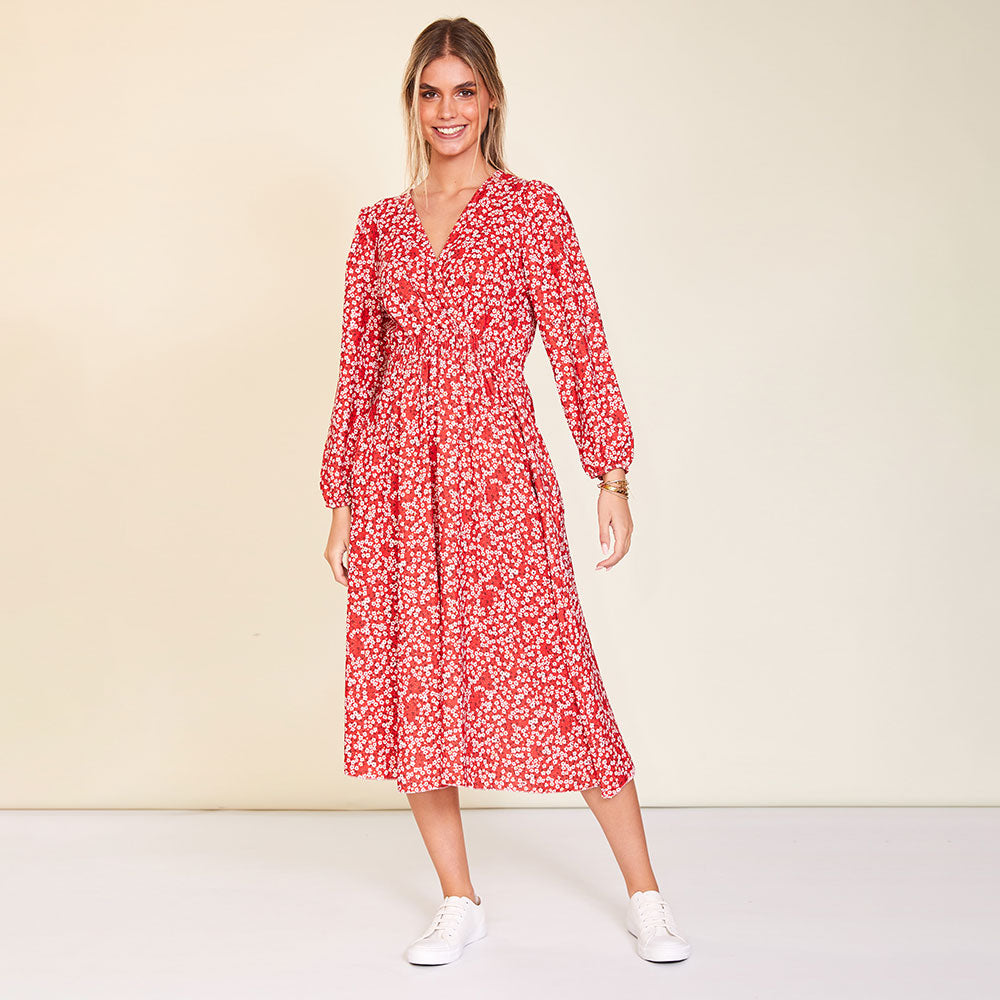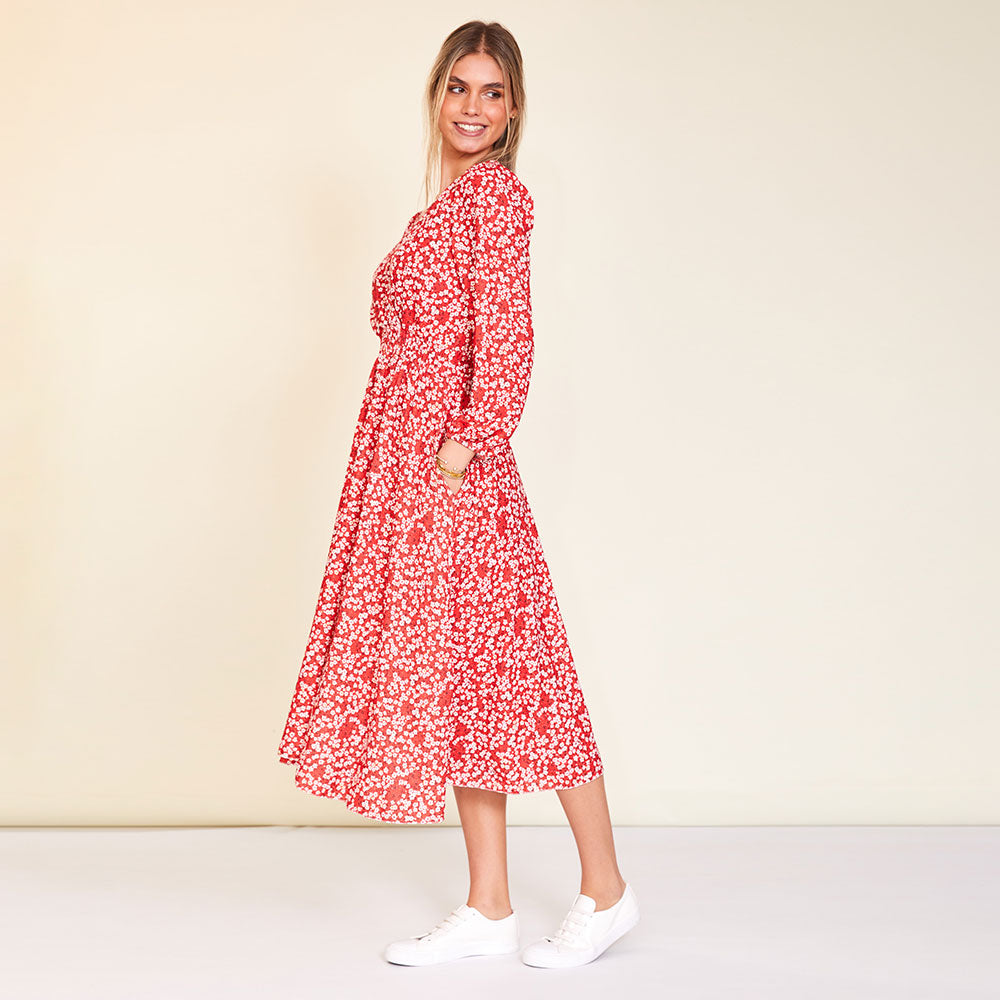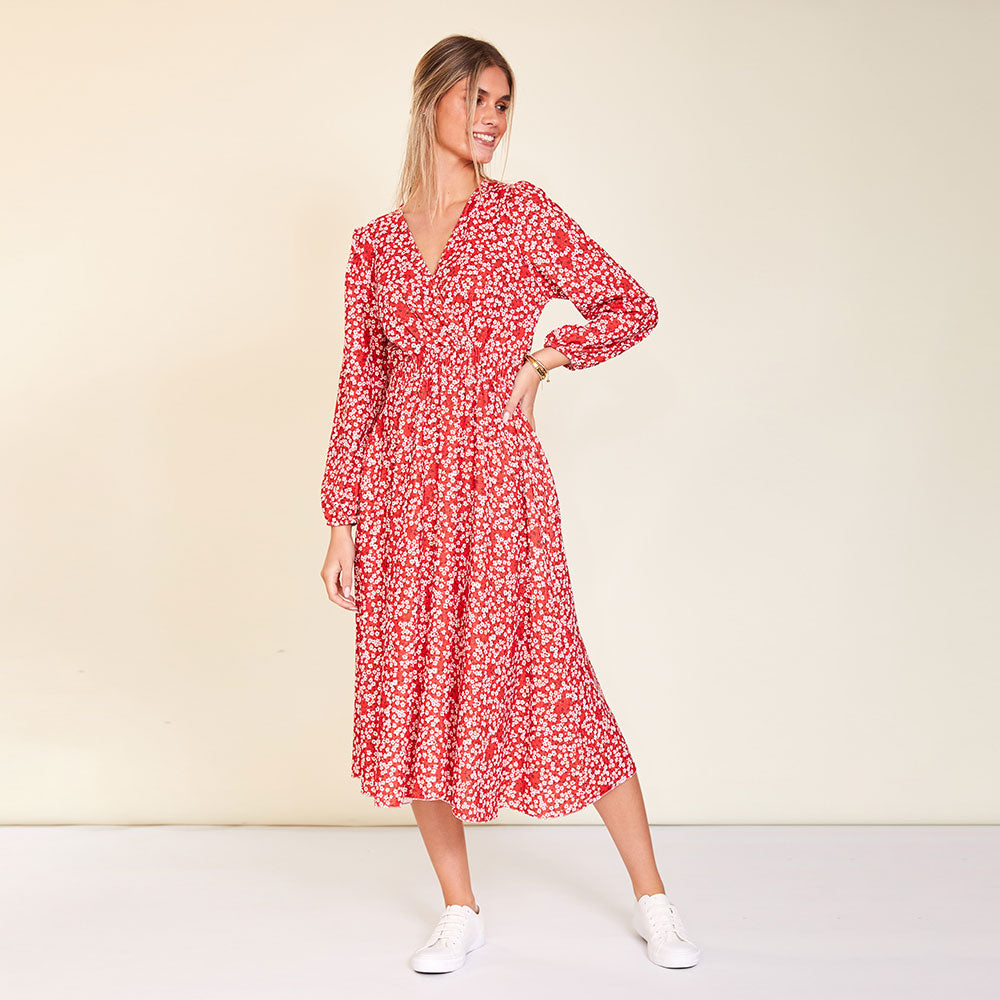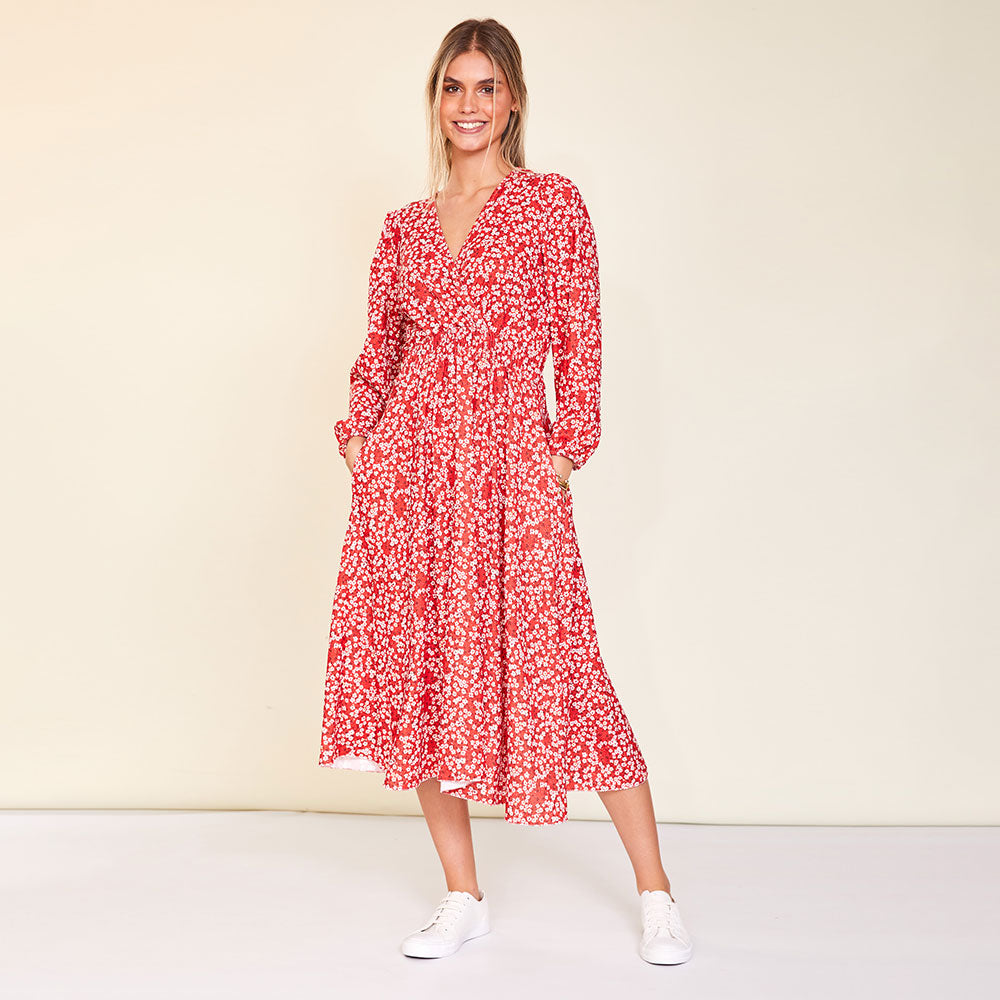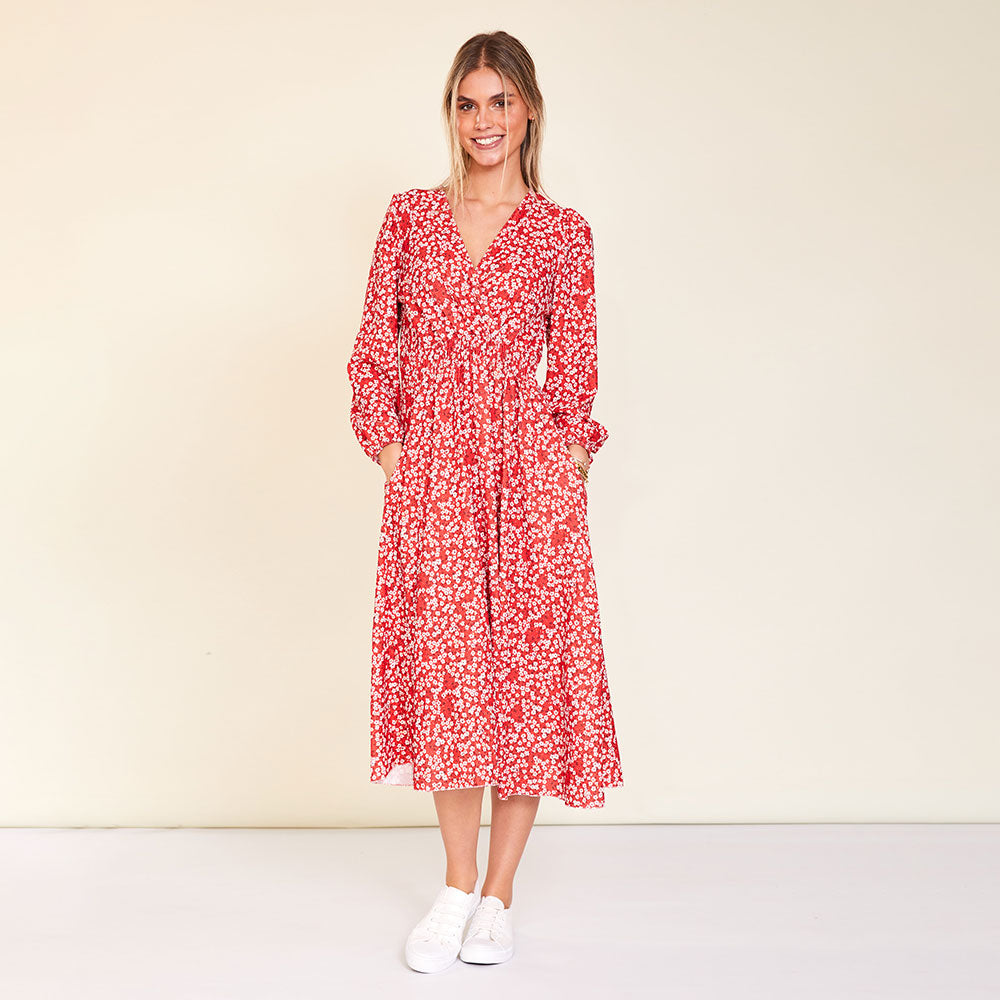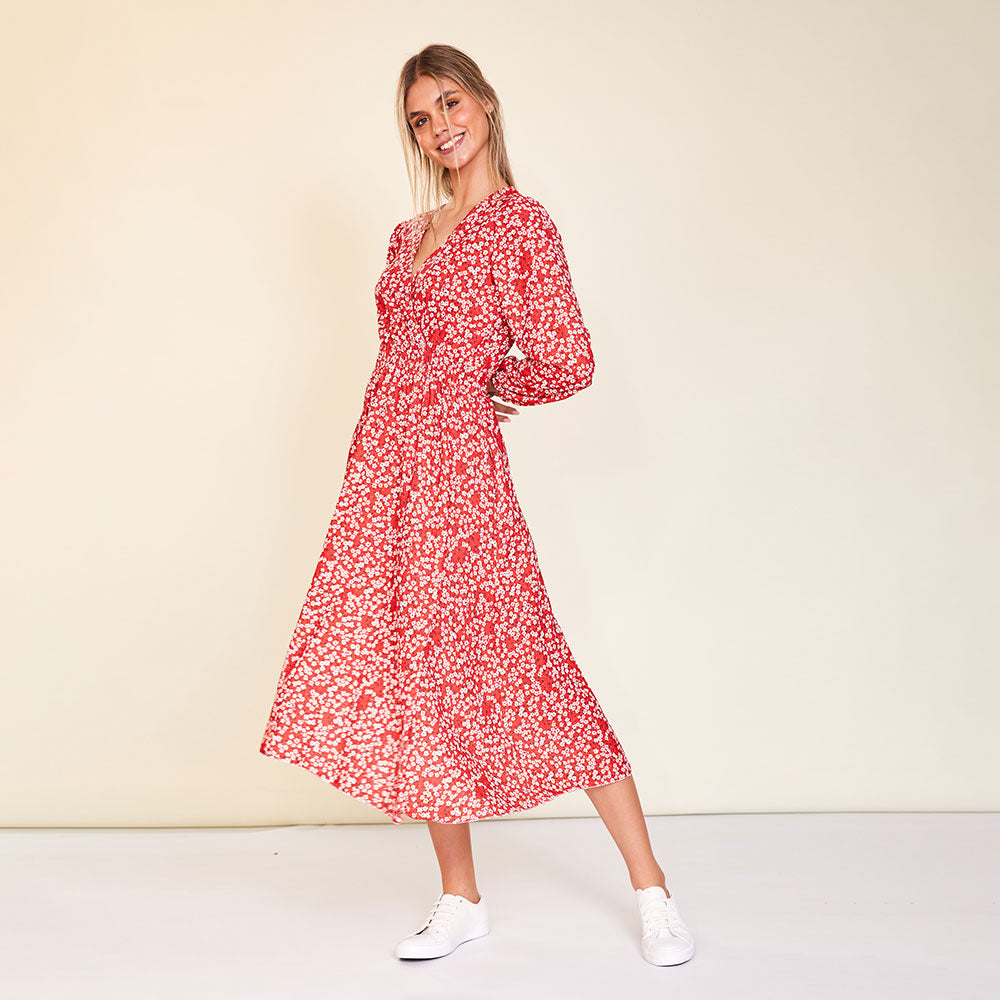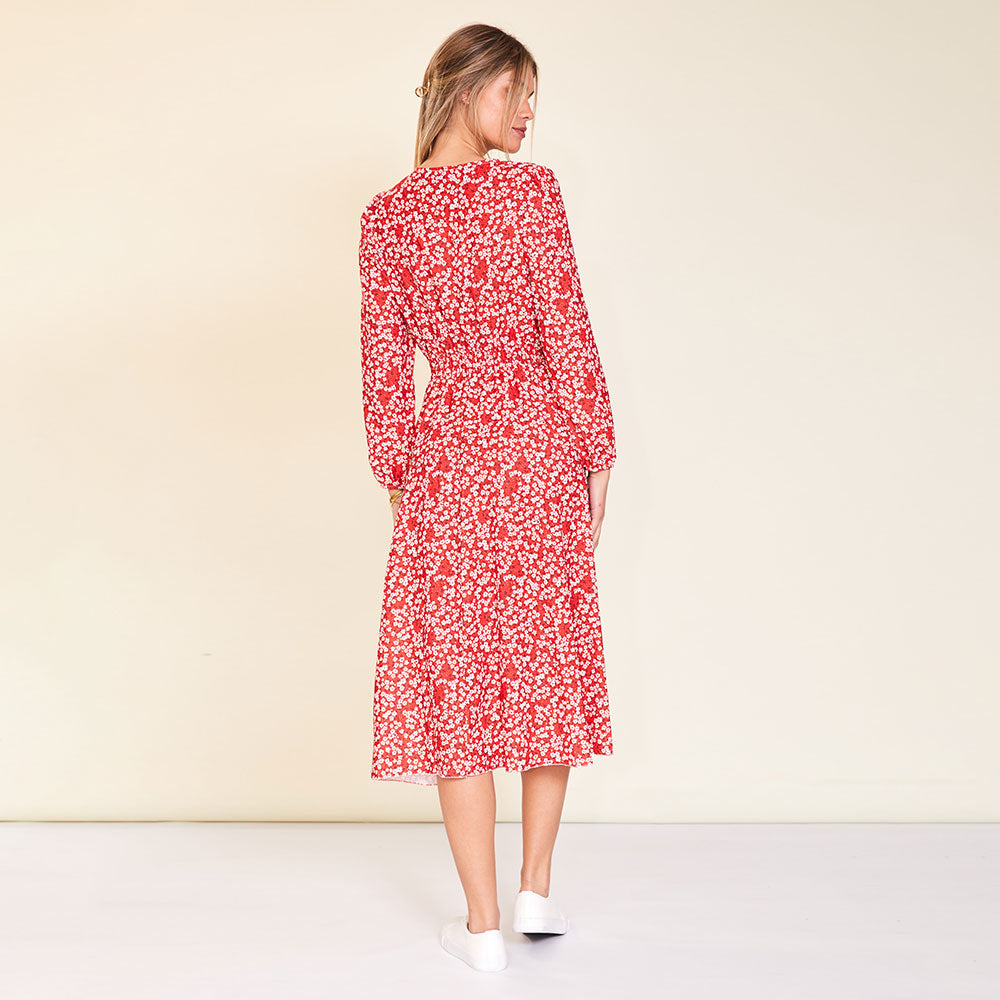 "This dress is gorgeous, the color is just stunning. Dress it up with wedges in summer, or long boots and a silk scarf for winter. "
- Bernie G.
⭐️⭐️⭐️⭐️⭐️
Carrie Dress (Red Daisy)
The Carrie dress holds an iconic status.
10% Off First Order | Use Code: CASUAL10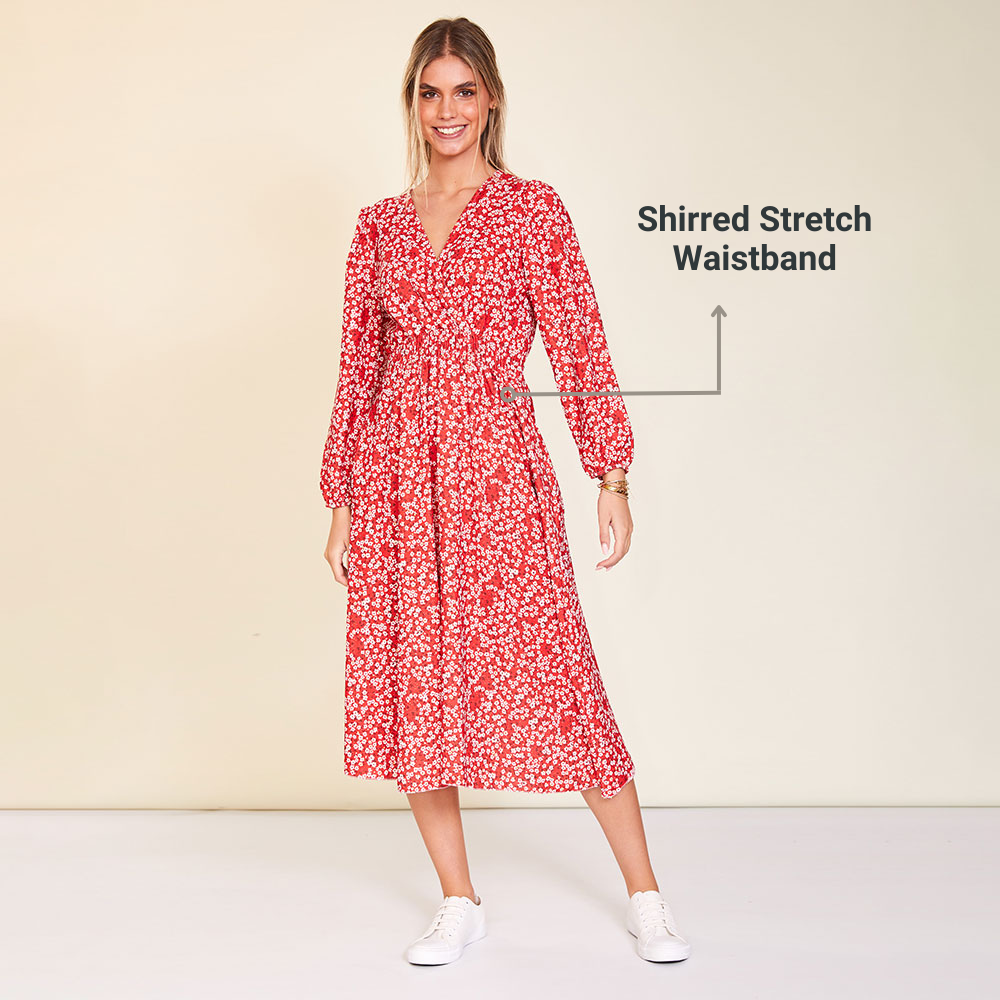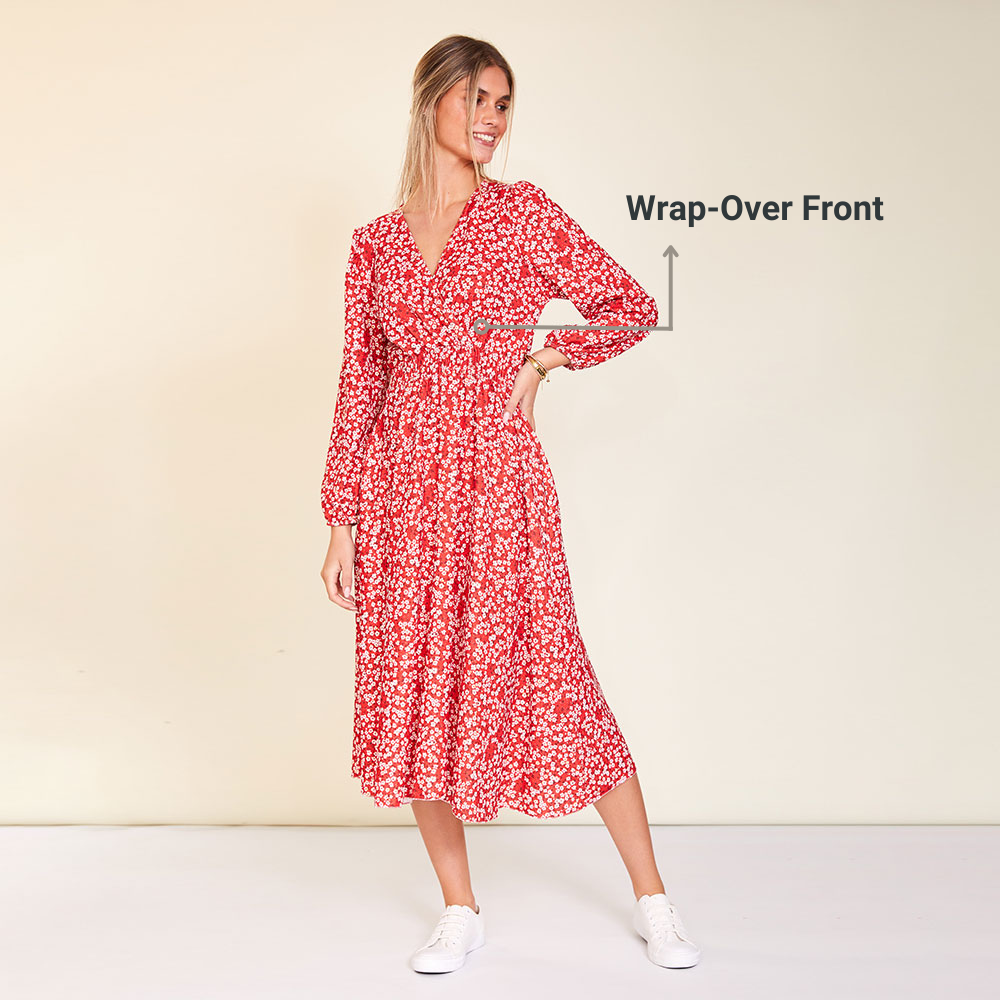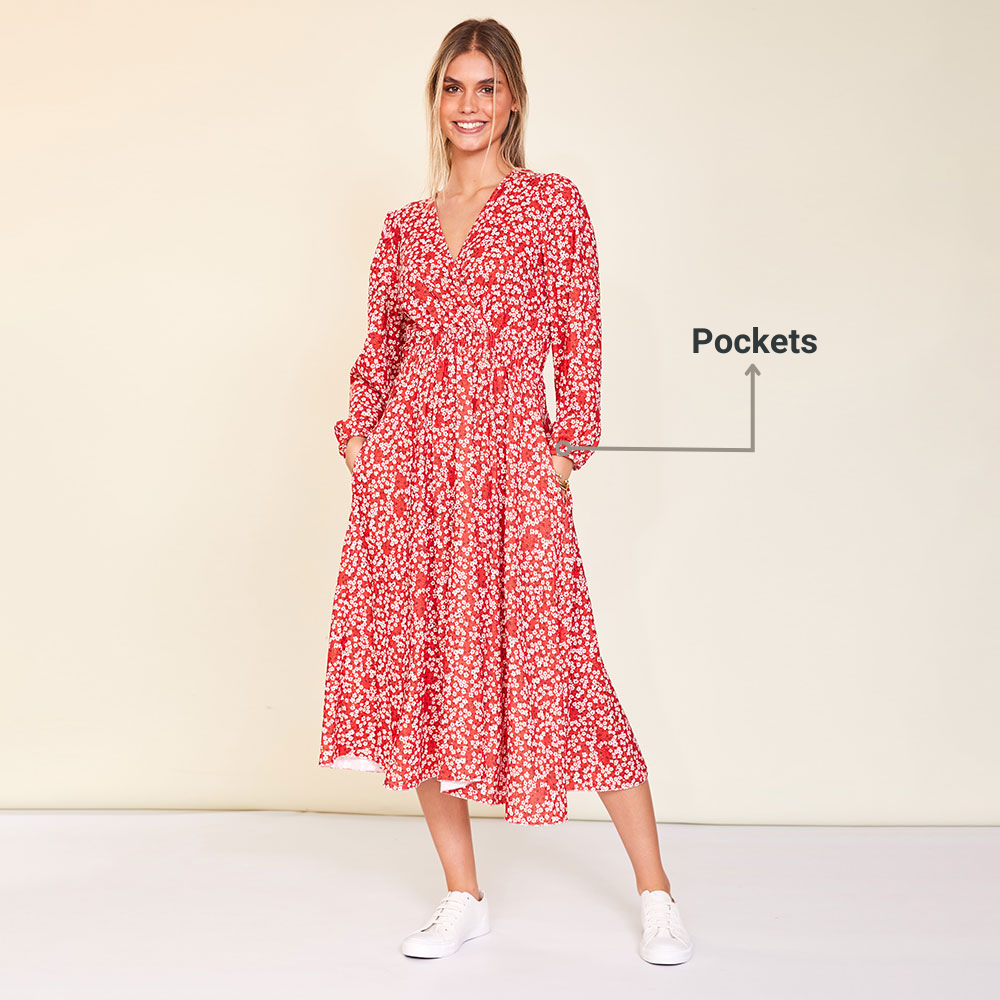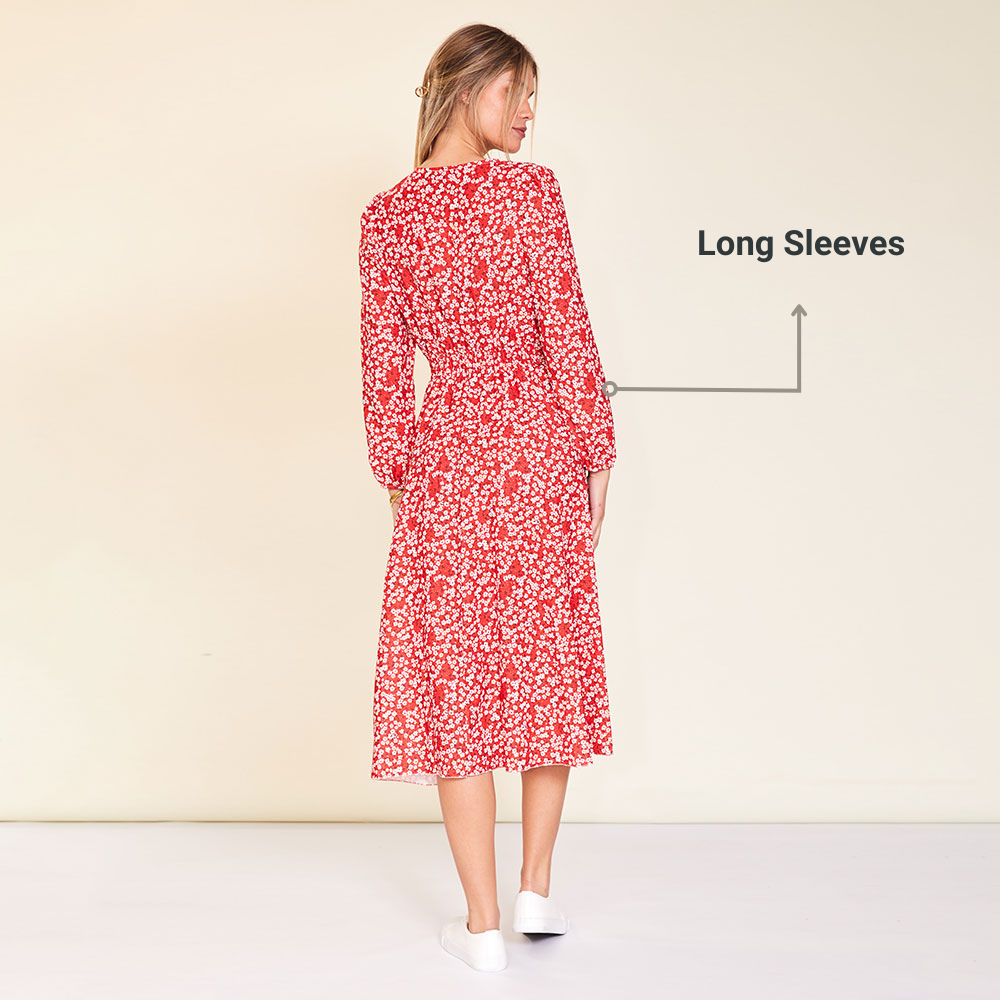 Introducing the Carrie dress, a masterpiece of fashion design that exudes elegance and sophistication. This floral print midi dress boasts a range of exquisite features, including a shirred waistband, a wrap-over front, practical pockets, and gracefully long sleeves, all harmoniously blended to create a polished and impeccably tailored appearance.

The shirred waistband adds a touch of refinement to this dress, accentuating the waistline for a flattering silhouette. Meanwhile, the wrap-over front not only enhances its visual appeal but also offers a stylish and adjustable fit. The inclusion of pockets adds practicality and convenience, ensuring you can carry your essentials with ease while maintaining a seamless look.

With its long sleeves, the Carrie dress is versatile enough to be worn in various settings, whether it's a formal gathering or a casual outing.
Shirred Stretch Waistband
Wrap Over Front
Pockets
Long Sleeve
Floral Print
Midi Length
65% Polyester
30% Viscose
5% Elastim
As Seen On Twins & Me (Julie)
30 DAY MONEY BACK GUARANTEE!
No Hassle Returns Policy
If you are not happy with your purchase simply pop it back in the post. There is a step-by-step guide for returning your item which can be found in Delivery-Return section below. Once we receive your order back within 30 days, we will process your refund.
😃
Free Delivery on Orders > €75
About Us
Where Did it All Start?
Meet Mary, the co-founder of The Casual Company, and let her take you backstage to give you a glimpse into our sleek collections. 
From humble beginnings in her box room, Mary and her husband Niall have grown their Irish-owned, family-run business into a national brand in only a few short years. Comfort, chicness and a passion for design are at the heart of The Casual Company, a label dedicated to making women feel confident.